Stop travel giants selling cruelty
Help us demand travel giants to stop the sale of cruel wildlife experiences. Forever.
Add your voice
Read our 'Holidays that Harm' report
Learn about the cruel interactions on offer at tourism venues in Bali and Lombok.
Give chickens better lives
Call on KFC Australia to sign the Better Chicken Commitment today.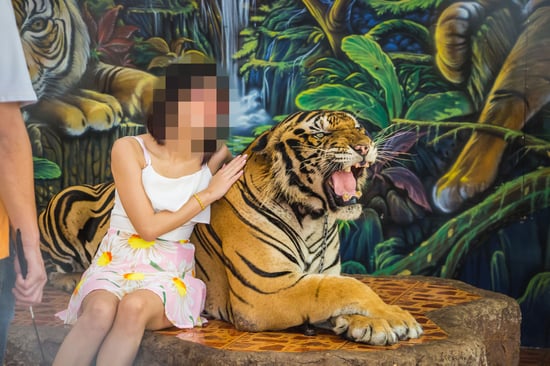 End tiger exploitation
If you believe in a safe life for every animal, then please help. Together we can end their suffering.
What we do:
We end the needless suffering of animals
We influence decision makers to put animals on the global agenda
We inspire people to change animals' lives for the better
We move the world to protect animals.
Join us and together, we move the world to protect animals.
Our vision is a world where animals live free from cruelty and suffering